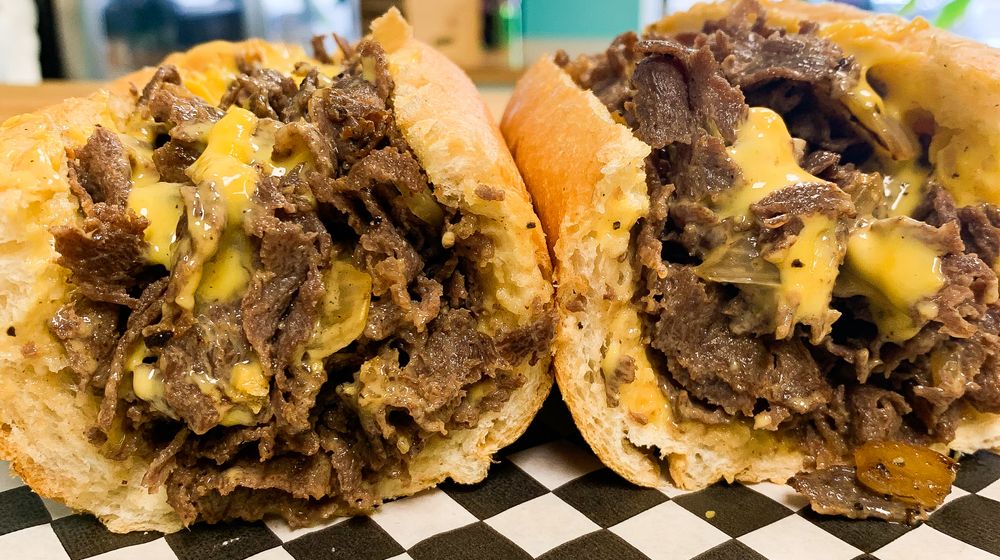 Save Your Toll Money...
There's no need to go to Philly for a great cheesesteak. We have them here in Haddon Township, NJ!
What makes our cheesesteaks so good?
We believe there are three elements which make our steaks stand with the best of them.
It's starts with the quality and cut of meat. We use 12 ounces of ribeye to build our juicy, flavorful steaks.
Equally as important and delicious is the rolls we use. Delivered to us daily from a local bakery, our bread is soft with the perfect chew and ability to hold up all the cheesy meaty goodness of our steaks.
Last but not least, we treat the meat on our grill with care. Our steaks are never dry and we make sure to melt the cheese all the way through so that every bite is "chefs kiss" perfection.
Dar's is a small woman-owned family business and we are proud to be serving our community quality food.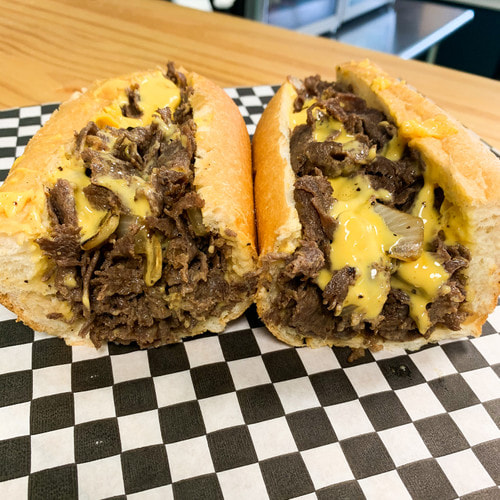 World's Best Cheesesteaks
We use only the best quality ribeye: gently shaved to small ribbons, left large enough for the perfect chew, but small enough to allow all your cheese and toppings to penetrate the entire steak.
And have we mentioned the whiz yet? Our whiz is made in-house with our own special recipe and it is addictive. We put that $#!% on everything!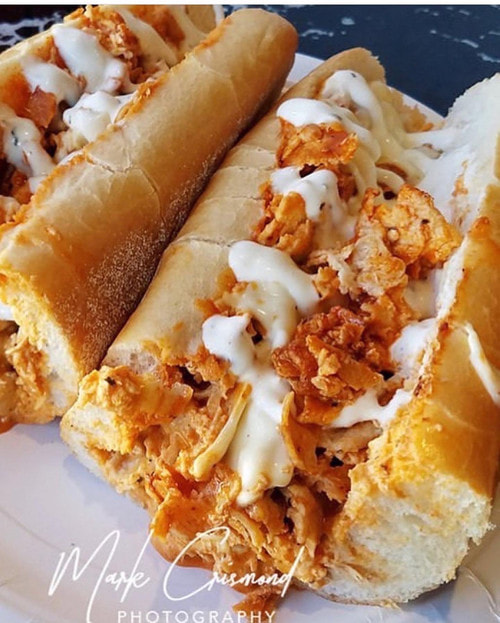 You Want It, We Got It
What sets us apart is certainly the quality and taste of our cheesesteaks, but also the many options we have. We have a cheesesteak for every body!
One of our best sellers is our vegan cheesesteak. They're a great option for anyone, not just vegans.
We have a gluten-friendly roll option for those that are gluten sensitive.
We also have unique cheesesteak styles like The Hot Chester with Hot Cheetos, whiz, and banana peppers and our Cali that features bacon and ranch.
We make things from scratch whenever possible, including our NYC style zeppoles. They're cooked to order and make the perfect dessert (or appetizer, we don't judge.)
To top it all off: our cooks have been slinging cheesesteaks for a combined 40+ years.
We really have something special in our little kitchen here on Haddon Avenue. Come try the sandwich everyone's talking about today!