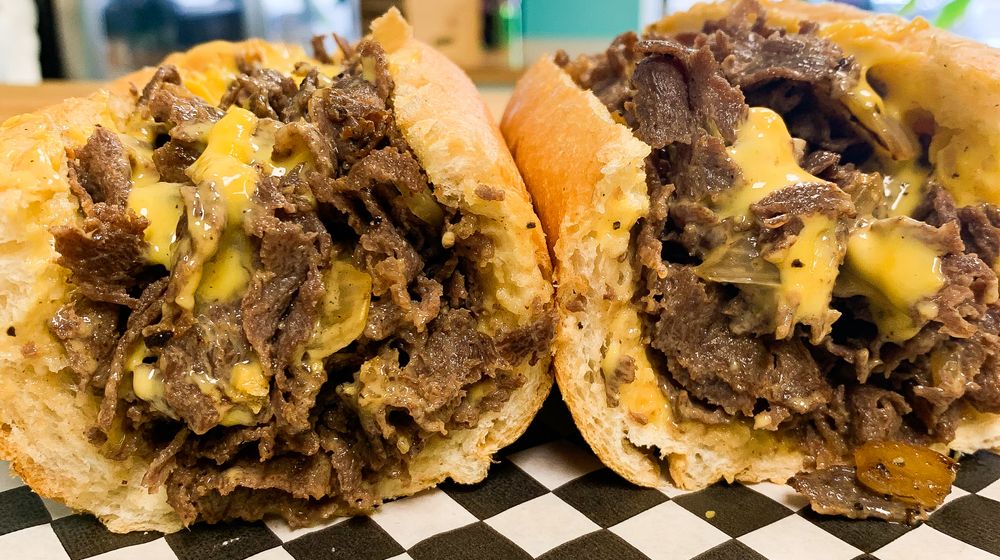 Save Your Toll Money...
We have the real deal Philly Cheesesteaks right here at Dar's Steaks!
What makes the best cheesesteak? Some say it's all about the meat. It must be a good quality cut of beef and seasoned to perfection. Ribeye is the best!
Some would say it's in how the meat is treated once it's on the grill. Some prefer it left in whole slices, while others prefer a fine chop.
Some say it's all about the bread. It must be fresh and soft on the inside: perfect to sop up all that delicious cheesesteak flavor with the sensational crusty exterior strong enough to hold it all together.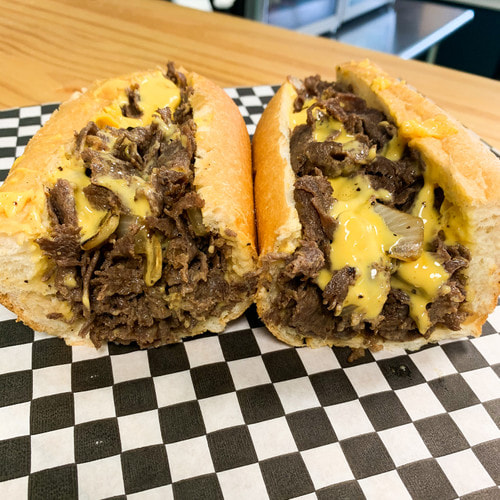 World's Best Cheesesteaks
We use only the best quality ribeye: gently shaved to small ribbons, left large enough for the perfect chew, but small enough to allow all your cheese and toppings to penetrate the entire steak.
Here at Dar's Steaks, we know what it takes to make the best cheesesteak. We don't have just one type of perfectly baked roll...we have three.
And have we mentioned the whiz yet? Our whiz is made in-house with our own special recipe and it tastes addictive.
You Want It, We Got It
What sets us apart is certainly the quality and taste of our cheesesteaks, but also the many options we have.
We have vegan cheesesteaks so delicious and steak-like, it would fool even the meatiest of meat heads.
We have a gluten-friendly roll option.
We also have unique cheesesteak styles like The Hot Chester with Hot Cheetos, whiz, and banana peppers.
We make things from scratch whenever possible, including our NYC style zeppoles.
To top it all off: our staff genuinely cares, and you can feel the love and soul that we pour into every bite.
We really have something special in our little kitchen here on Haddon Avenue. Come try the sandwich everyone's talking about today!